We take pride in offering our customers a wide array of jewelry options and services.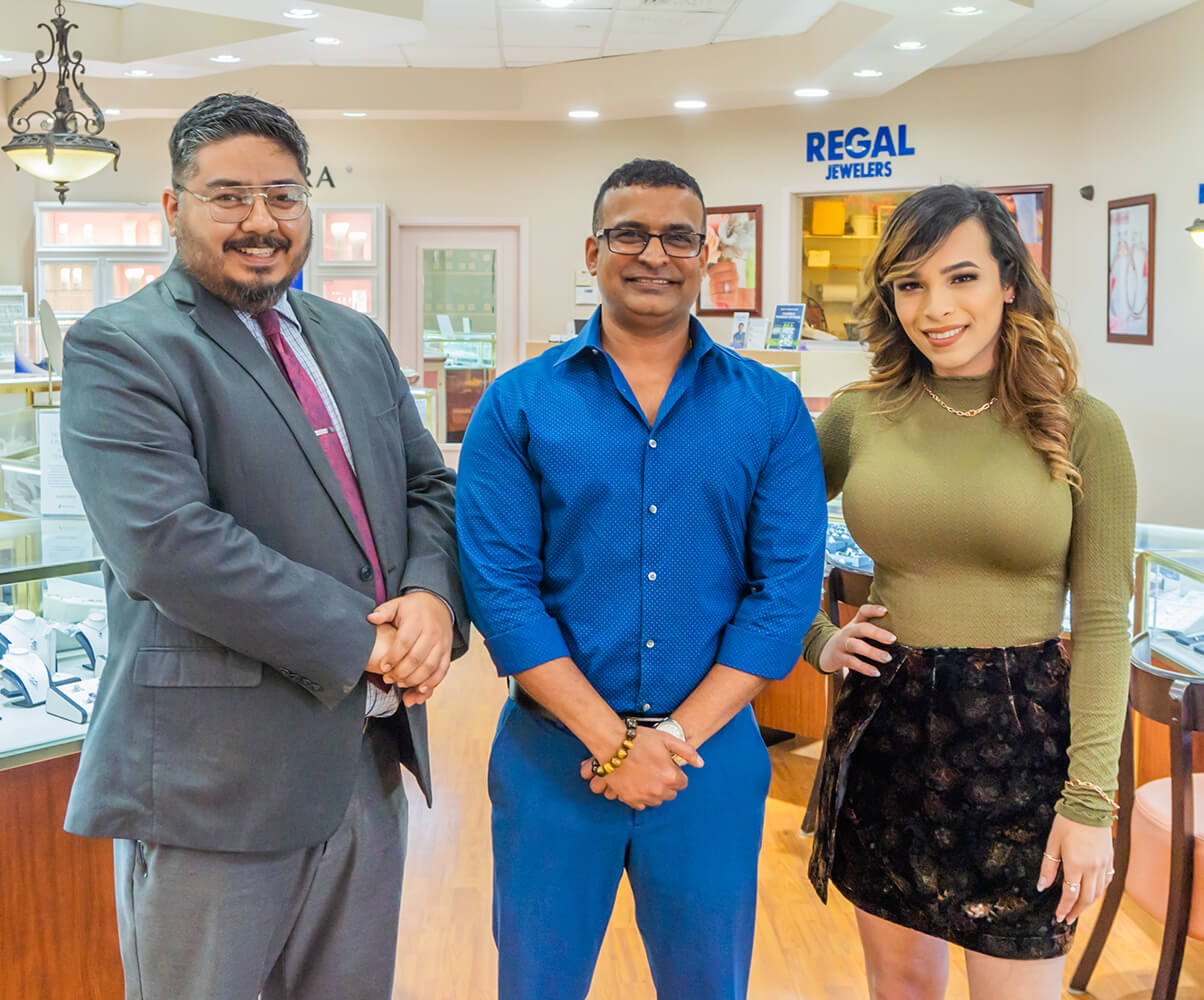 Regal Jewelers is owned and operated by brothers Irfan & Sam Motiwala, who have a passion for helping people find that perfect piece of jewelry.
The Regal Jewelers story began when Irfan and Sam came to the United States in 1992 and began working at a small jewelry store in Austin. They helped customers celebrate momentous occasions like engagements, anniversaries, birthdays, weddings, and graduations. For Irfan and Sam, they had discovered what they loved to do and what they wanted to do from that day forward.
So they worked hard and saved all their money to open their own store. They started small with a kiosk in Houston, and continued to work and save. In 1997, they opened Regal Jewelers in the Victoria Mall and dedicated the enterprise to help people make permanent monuments to perfect memories. They continue to follow that mission to this very day by providing customers with top quality jewelry with great selection and prices to fit any budget.